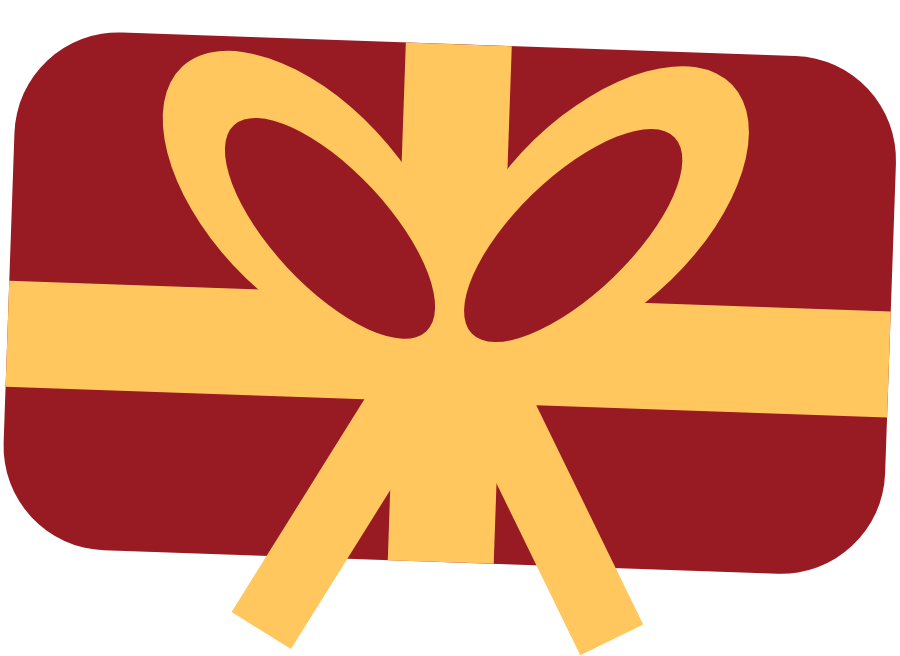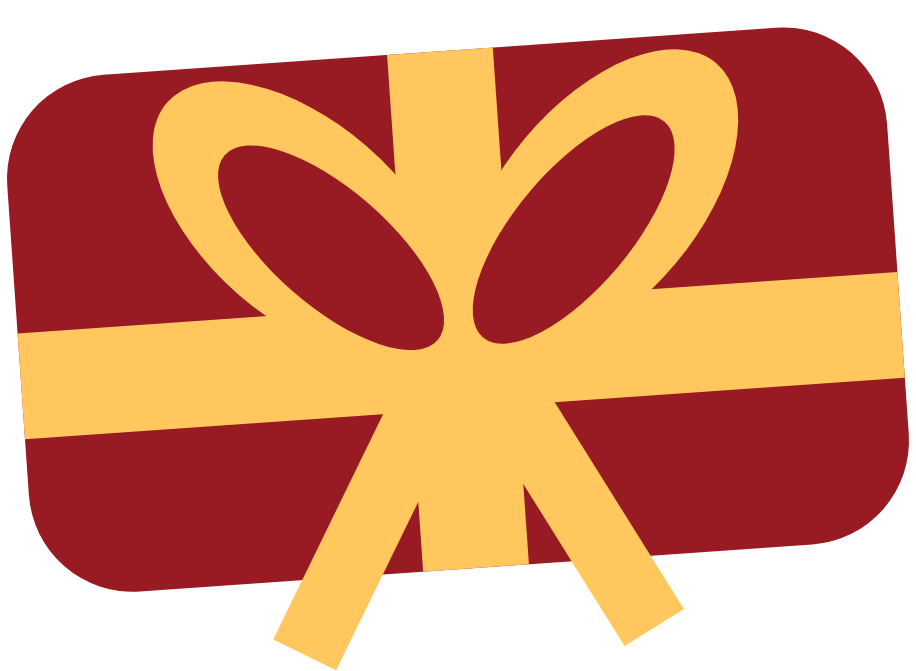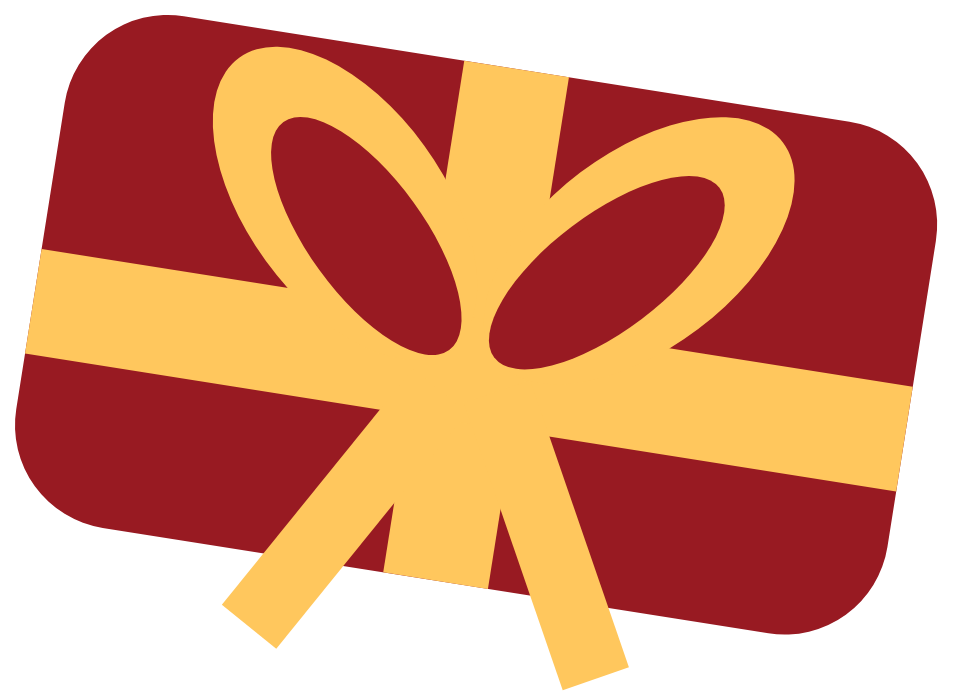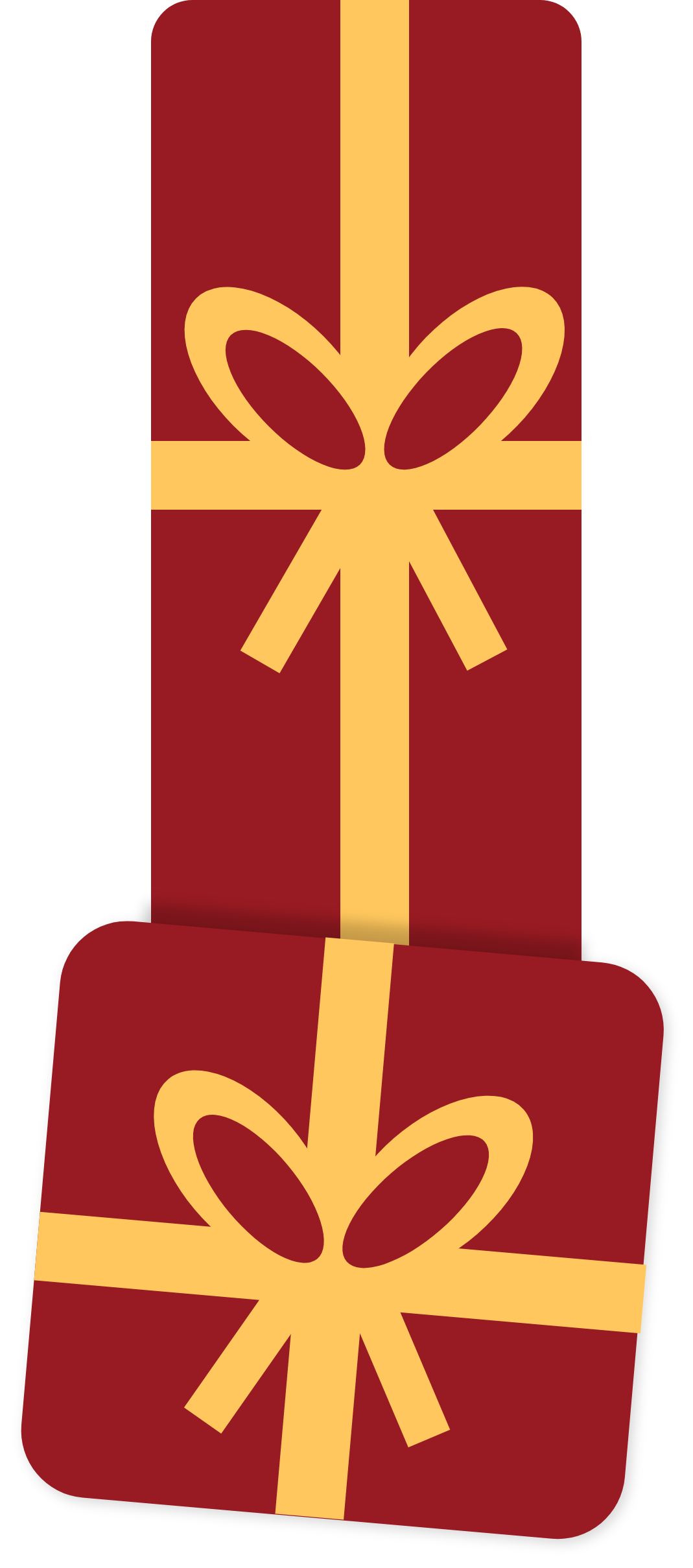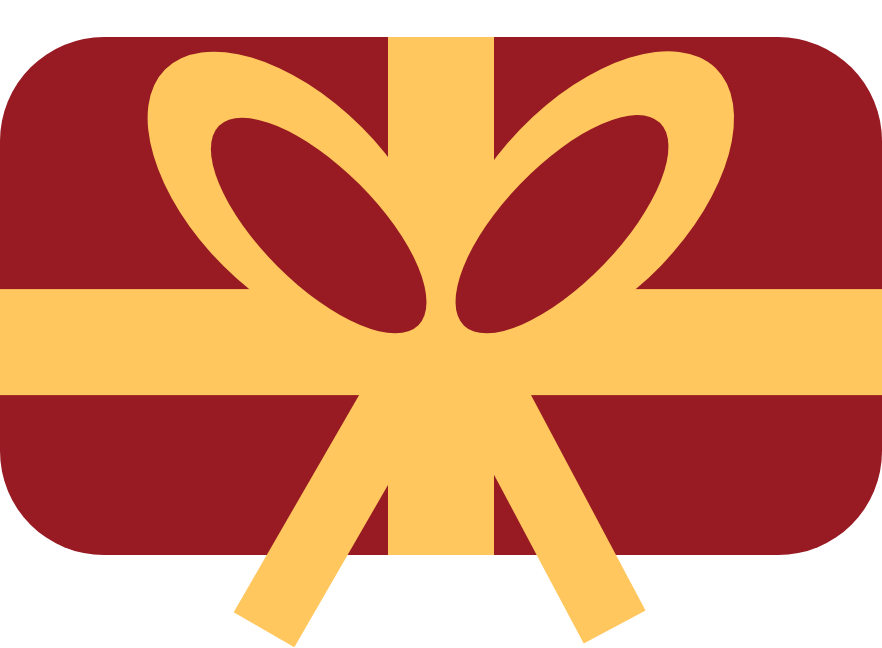 *USA and AUSTRALIAN addresses only!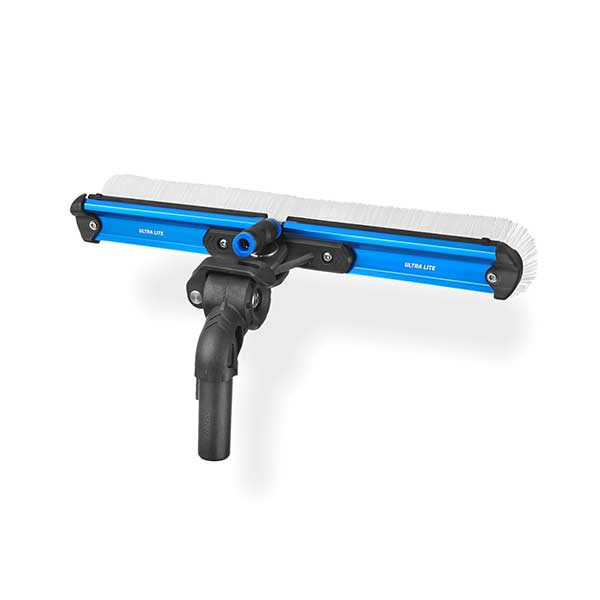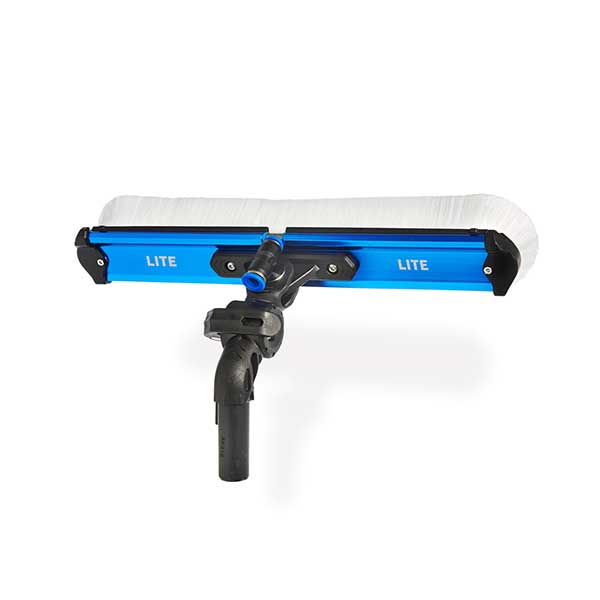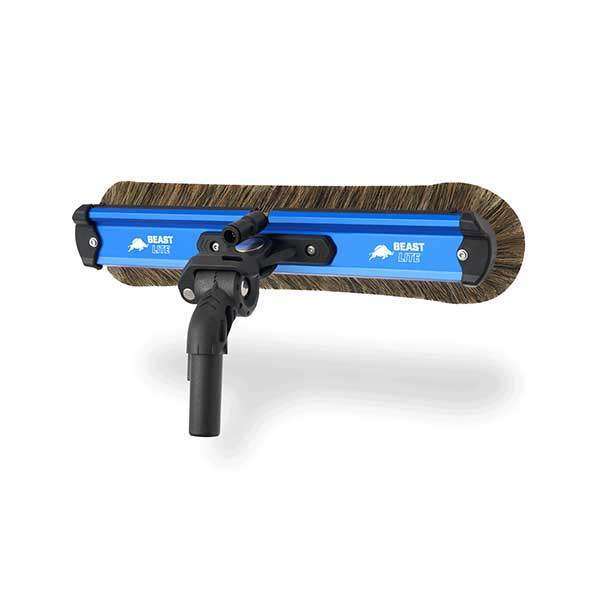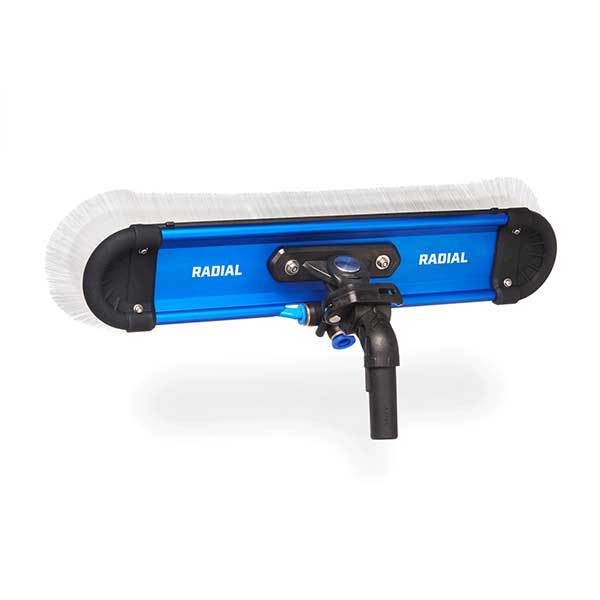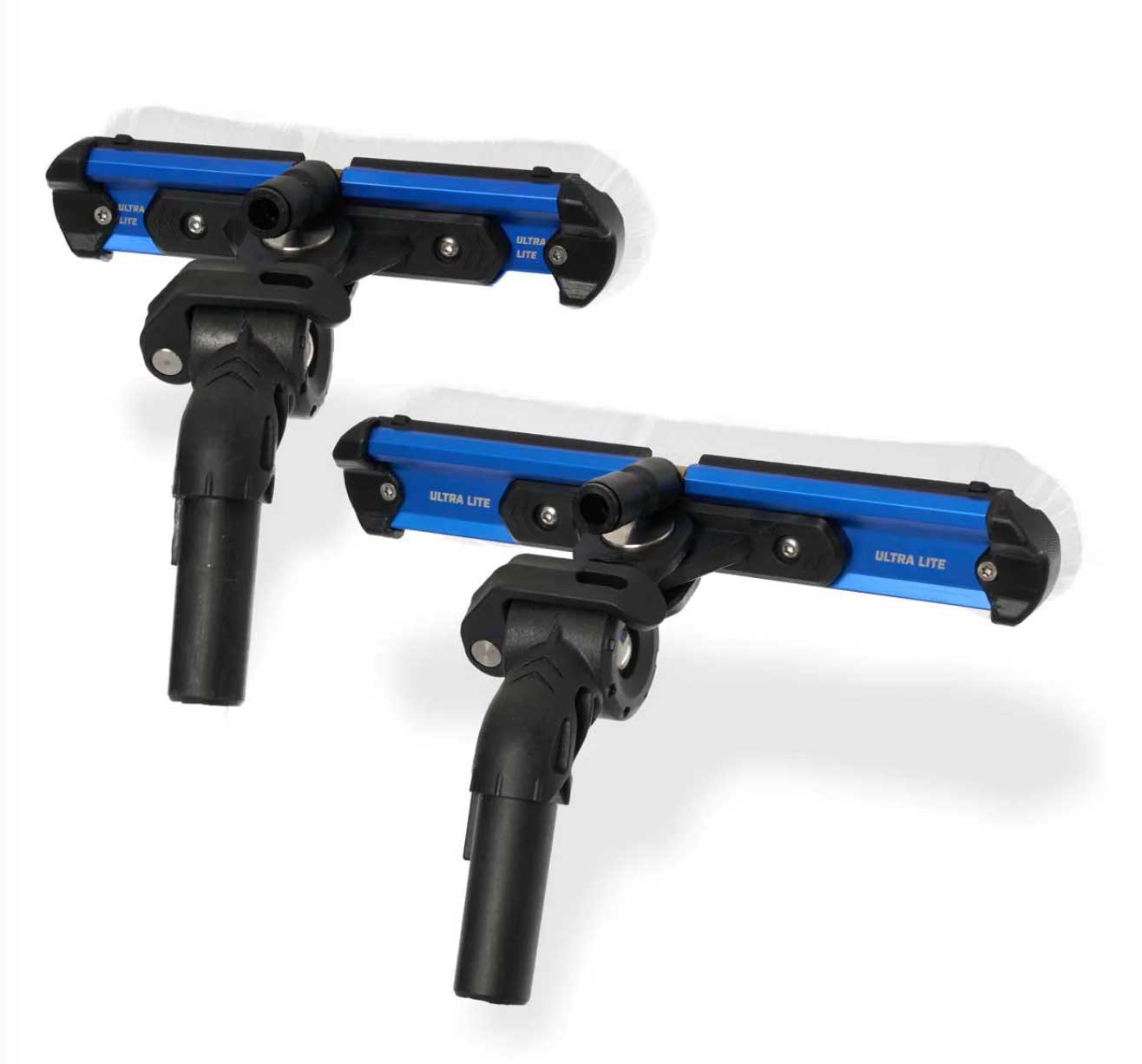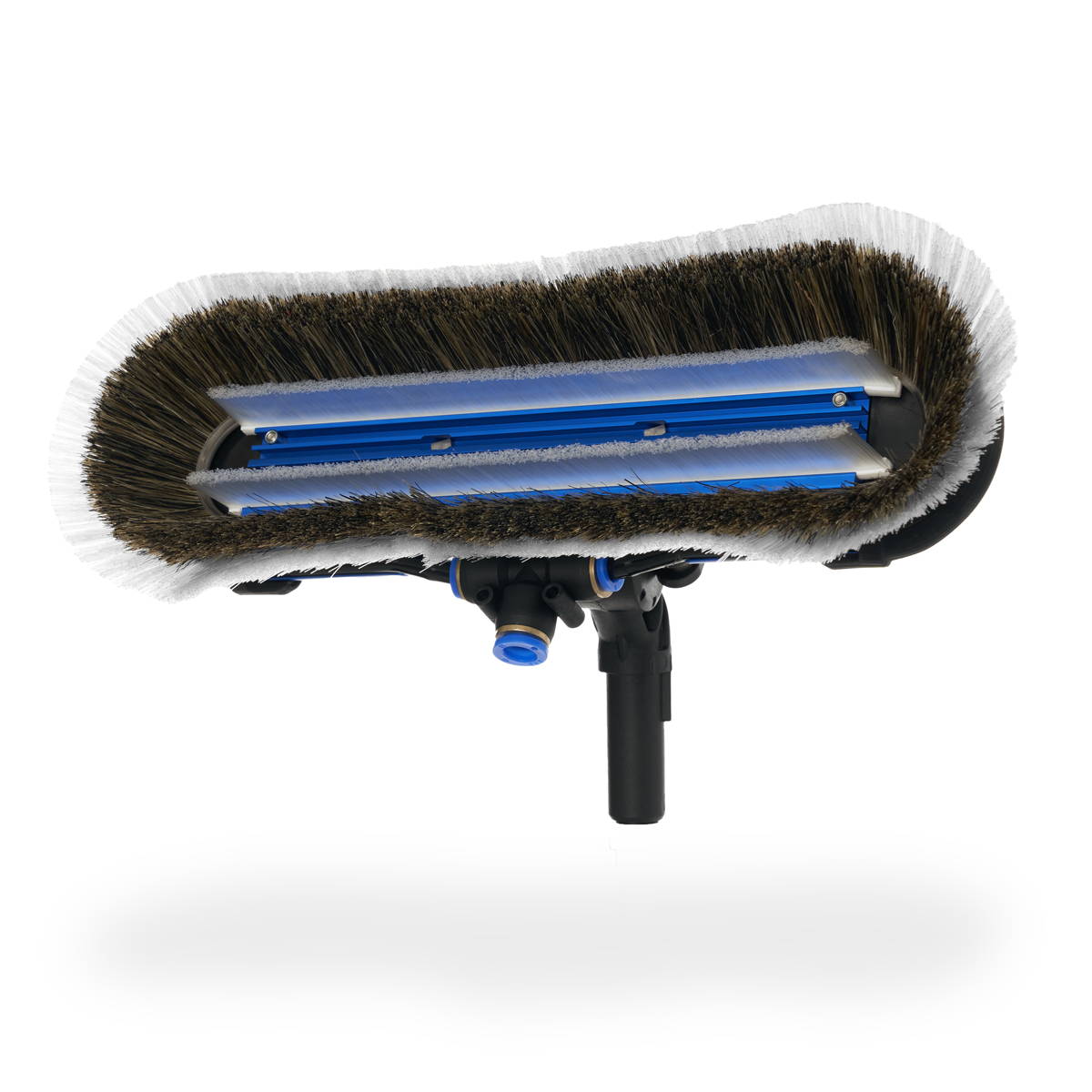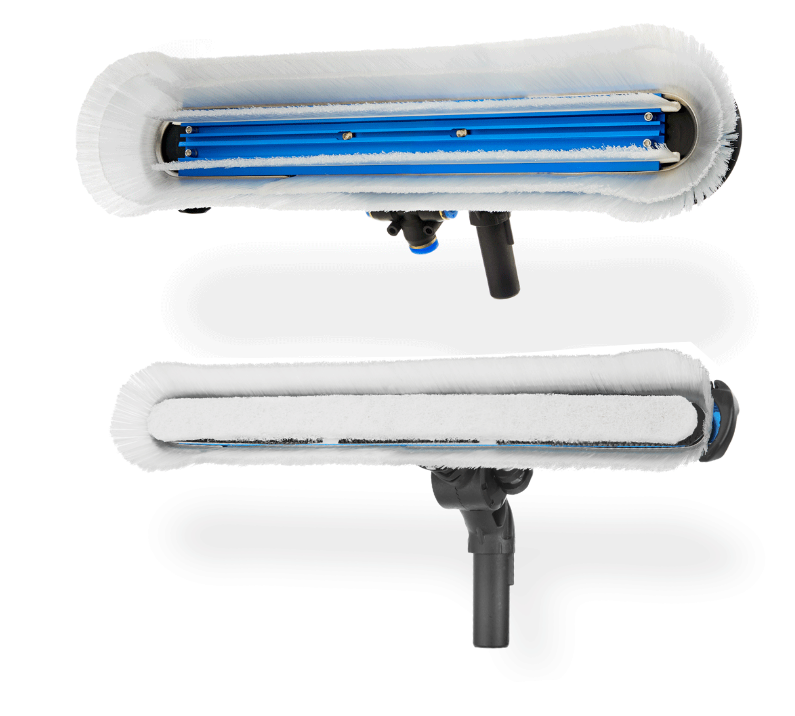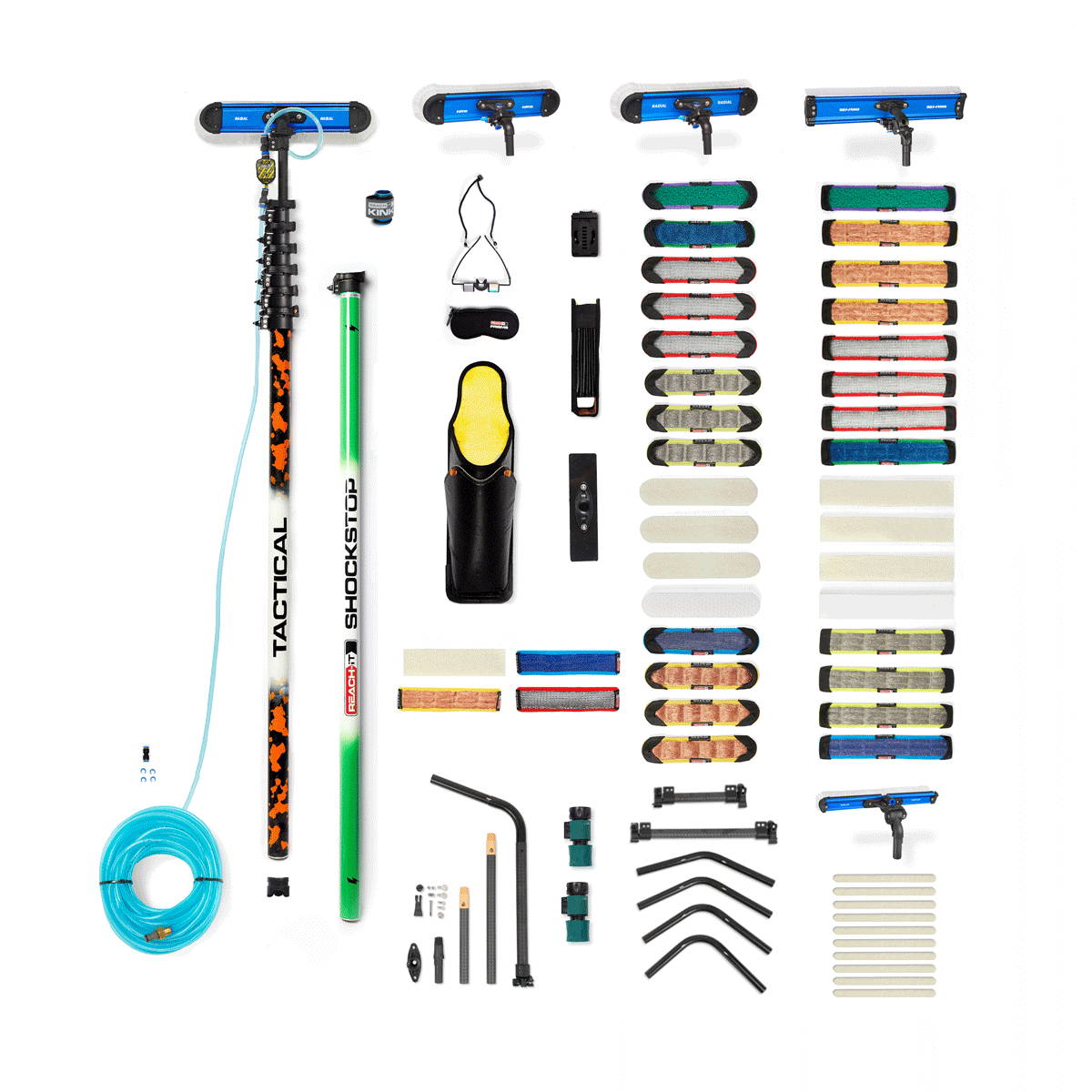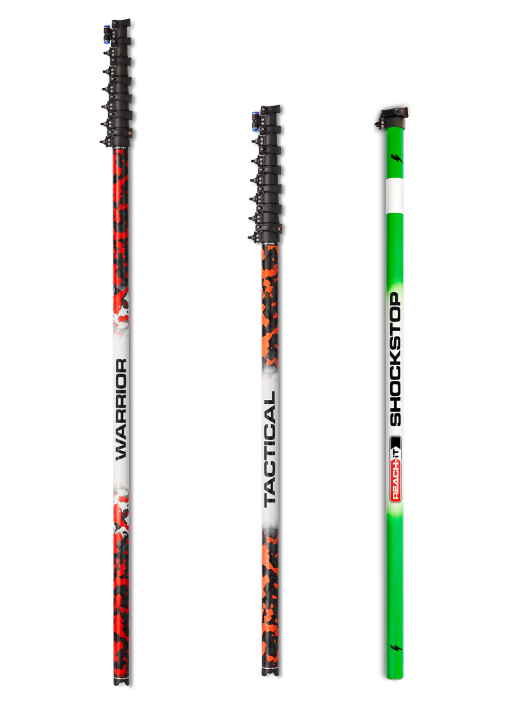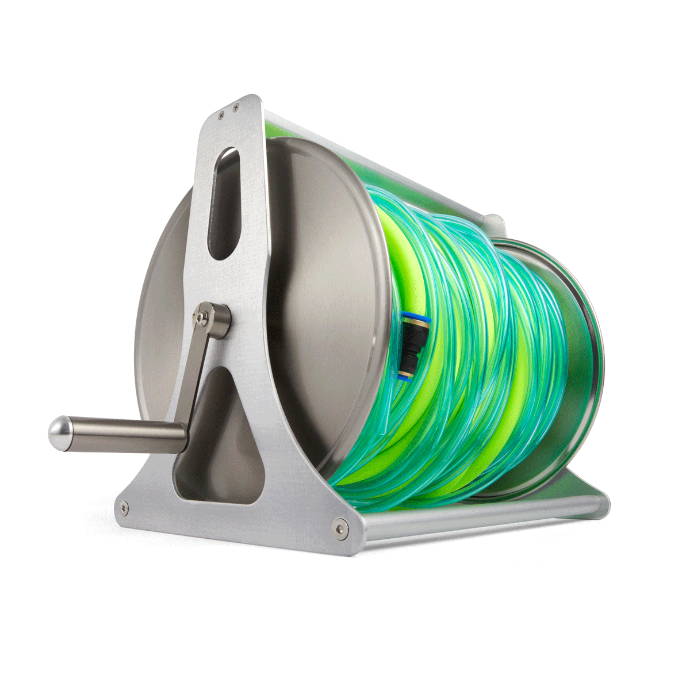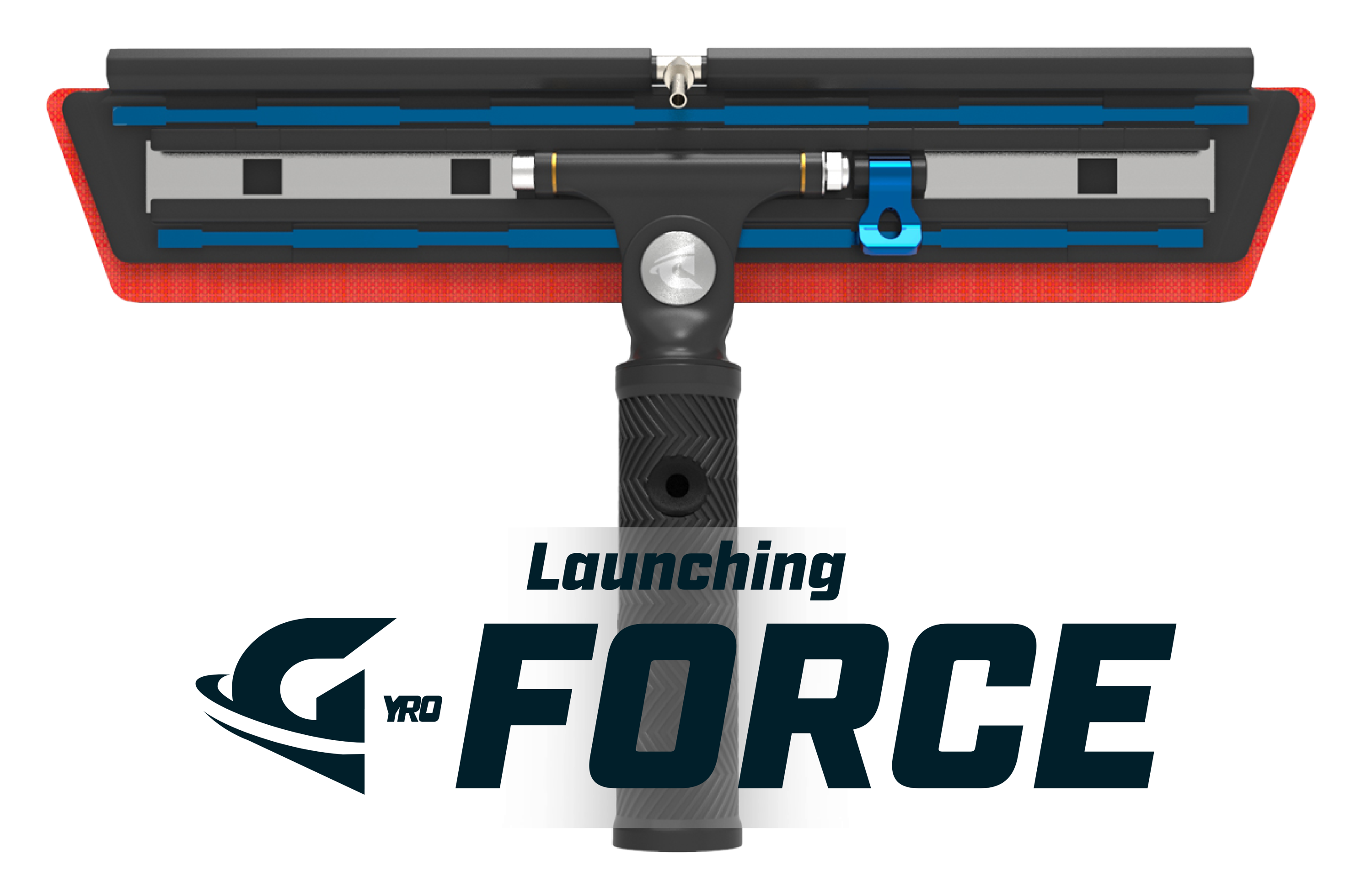 'CRAZY FAST' WINDOW CLEANING TOOL!

The G in G-FORCE stands for 'GYRO' and it is the gyro
that makes this an AMAZING TOOL!

The GYRO-action is only possible when using G-FORCE on a pole. Your benefit is EASE & SPEED. That's why G-FORCE is a POLE TOOL that can also be used as a Hand Tool.

REACH-iT are changing the way windows are cleaned ... AGAIN.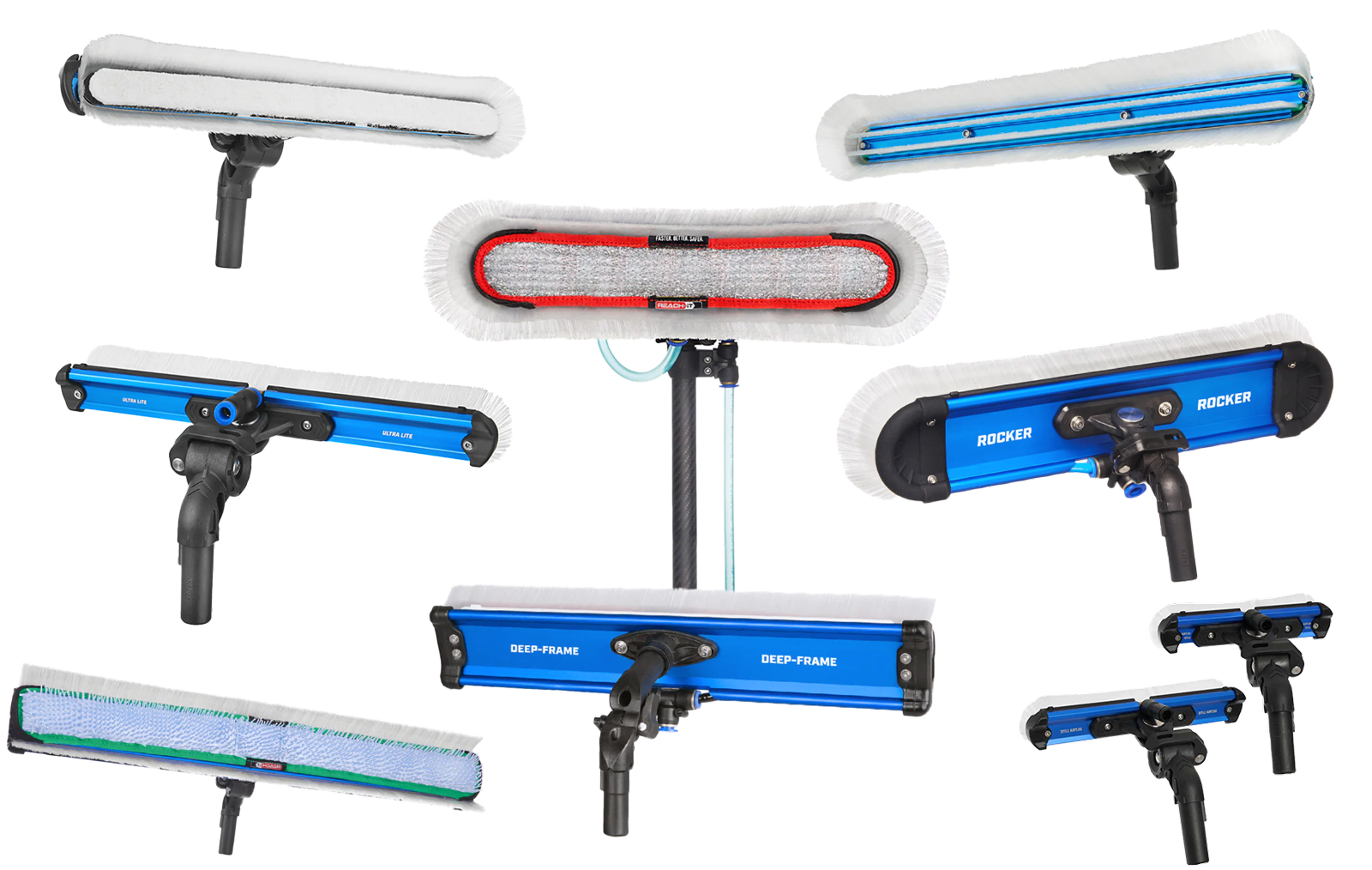 EXPERT WINDOW CLEANER'S HAVE
THE RIGHT TOOLS FOR THE JOB

All Tradesmen have a Tool Box loaded with different tools that are TASK SPECIFIC. That means THEY WORK FASTER.

RADIAL Brushes are your Professional Window Cleaner Tool Box - Choose the right brush for the task, and CLEAN WINDOWS FASTER!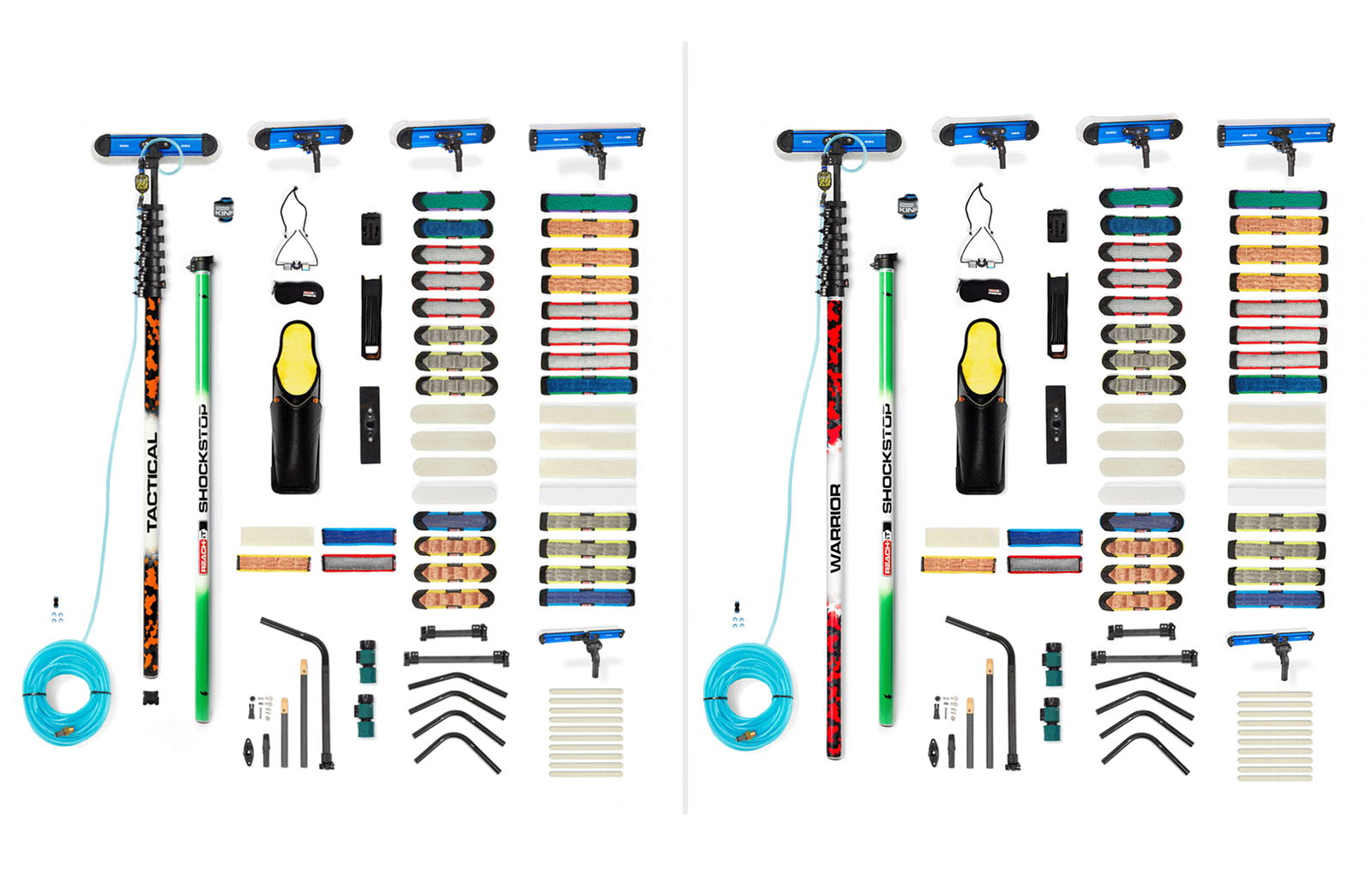 REACH ANY WINDOW, ANY WHERE, ANY TIME :

BUY OUR PACKS FOR THE BEST VALUE IN THE STORE

The REACH-iT ELITE PACKS and 'POLE & PURE PACKS'
are our BEST VALUE for money by buying direct from manufacturer for Professional Window Cleaners.

5 different BRUSHES, 5 different GOOSENECKS, and SHOCKSTOP Insulator Handle / Extension are just a few of the MUST HAVE tools.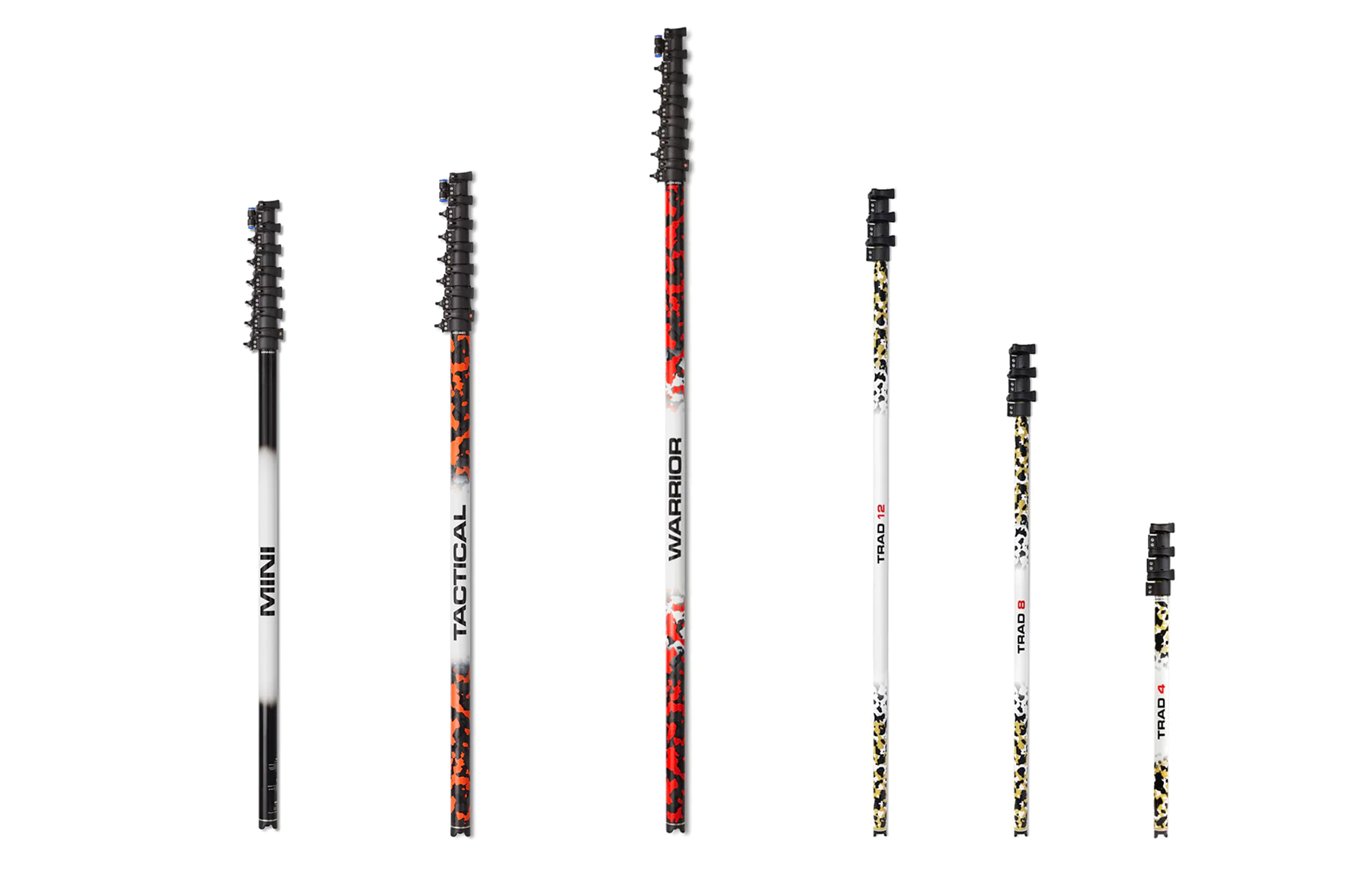 The REACH-iT DESIGN IS ALL ABOUT THE 80:20 RULE

REACH-iT Poles are designed to enable you to clean 80% of your windows with MINI, TACTICAL, or WARRIOR pole, and extend them later with ' PLUS' extensions up to twice the height of your pole.

MAKE SPOT-FREE WATER to LEAVE SPOT-FREE WINDOWS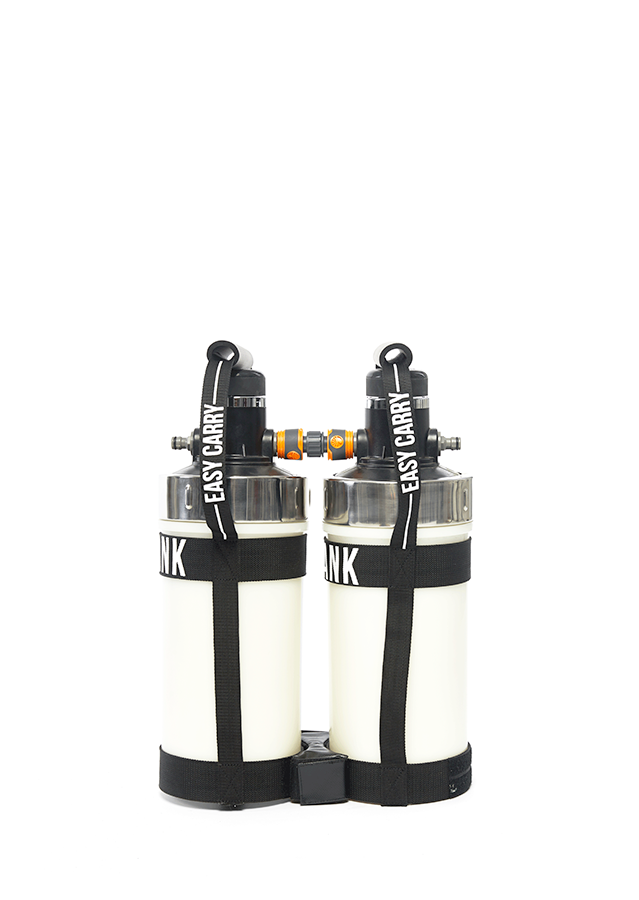 DUAL DI TANK with EASY-CARRY straps is a simple, easy to use, Refill DI Tank solution for water fed window cleaning.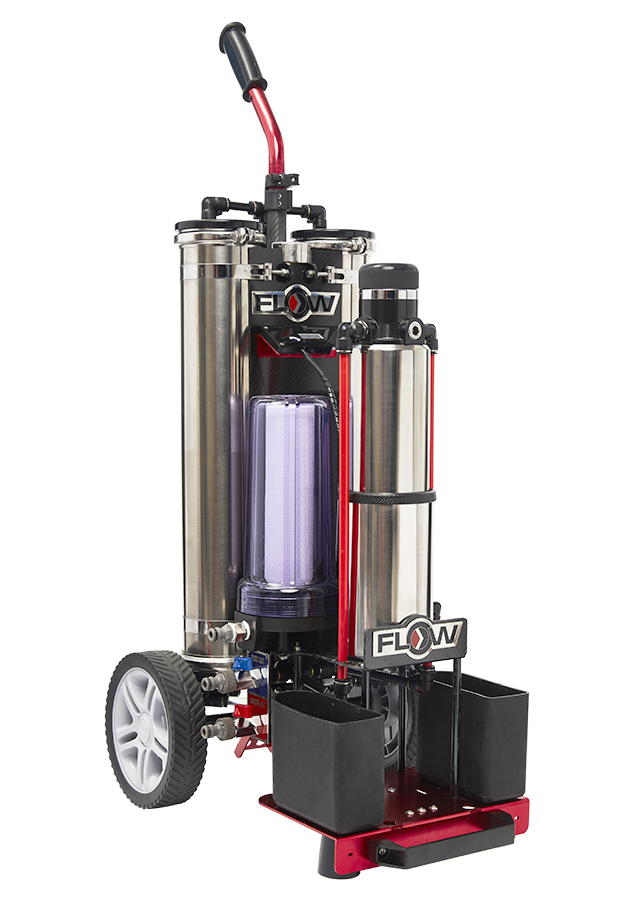 In a Hard Water Area, you need an RO-DI like FLOW RED+.
Designed to deliver high flow rate for RADIAL Brushes.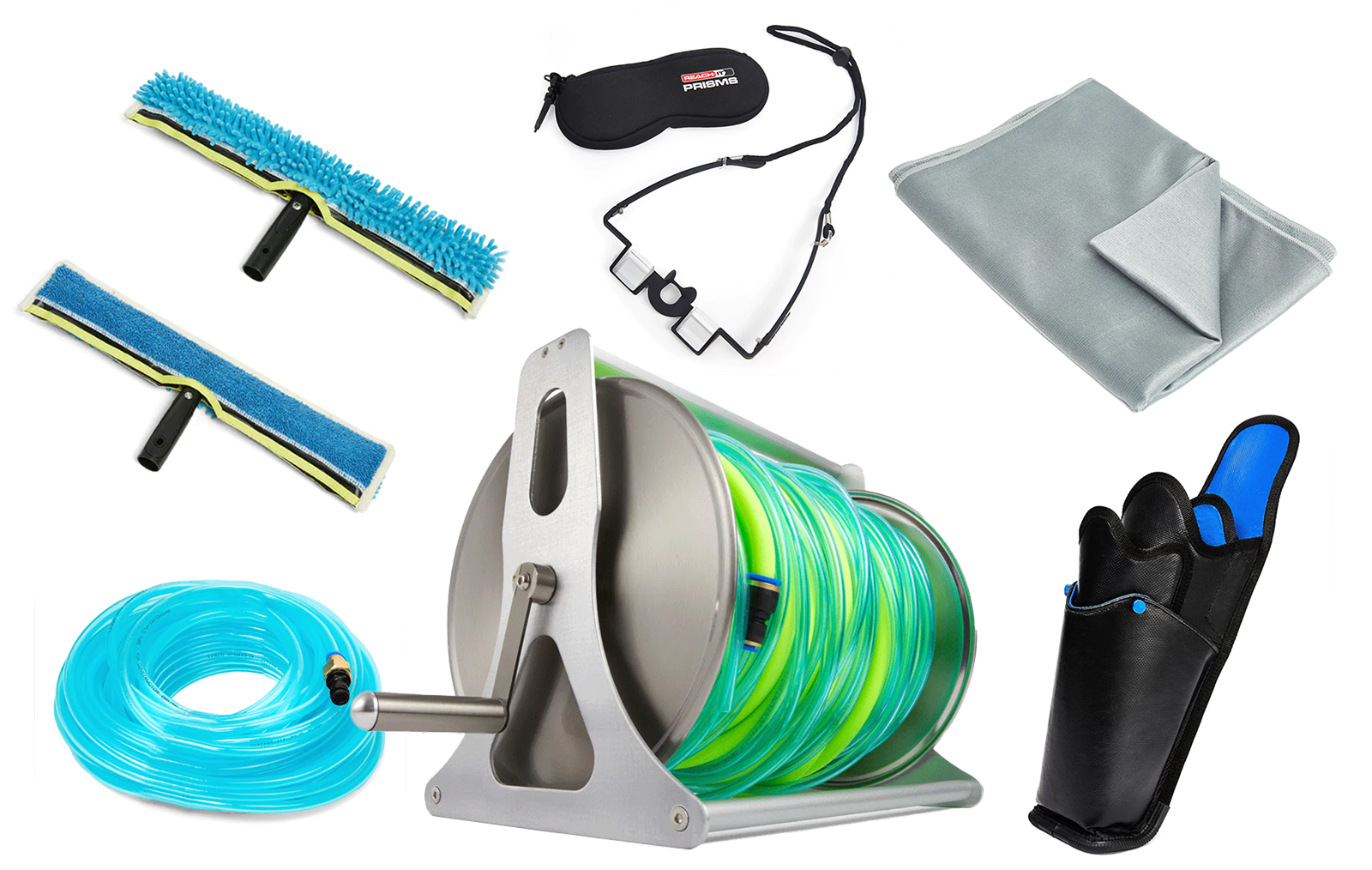 THE DEVIL IS IN THE DETAILS

When you price a service, you are banking on your own efficiency.

That is why we have LIMITED ACCESSORIES.

Each ACCESSORY is designed to deliver you an incremental time advantage day after day.